Toby Aldren - BM BEd ARCT D.F.Astrol.S
Faculty Tutor (Distance Learning)
Toby's interest in astrology grew from his father's love of the night sky, his sister's ability to quote from Linda Goodman's Sun Signs, and his own appreciation for cycles and patterns in music and mathematics. Originally a school teacher by trade, Toby enrolled with the Faculty in 1997, earning the Faculty Scholarship for his Certificate exam results the following year. He explored other avenues of astrological study for a while, then returned to the Faculty in 2010, earning the Diploma by 2014. Toby runs an astrology practice in Vancouver BC, Canada, where he is also in demand as a piano accompanist.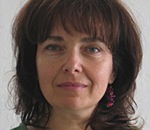 Beatrice Boucher - D.F.Astrol.S.
Faculty Tutor (Distance Learning)
Beatrice was born in France and has lived in the Netherlands since her first nodal return in the 1970's. She has her own astrological practice in Arnhem, and gives classes and lectures. She has a special interest in astrology and its research directed at understanding the influences of the cosmic energies in the development of consciousness.
Frances Clynes - Ph.D, MA, M. Sc., B.Sc., D.F.Astrol.S.
Council Member & Faculty Tutor (Distance Learning & Online Seminars)
Frances began studying astrology in 1987 with the Irish Astrological Association. She has been practising and teaching since 1989. In 2007, Frances was awarded an MA in Cultural Astronomy and Astrology by Bath Spa University and, in 2016, a PhD from the University of Wales Trinity Saint David where she is currently a tutor at the Sophia Centre for the Study of Cosmology in Culture.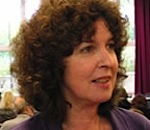 Darby Costello Hon. D.F.Astrol.S
Faculty Tutor (Classes)
Darby has been an astrologer for more than half her life and is engaged in many layers of the astrological community. She has taught at the Centre for Psychological Astrology since 1988 and lectures and teaches internationally. She has written several books: Astrology (with Lindsay Radermacher); The Astrological Moon; Water and Fire; and Earth and Air. She also co-authored The Mars Quartet with Lynn Bell, Liz Greene and Melanie Reinhart. Darby was awarded the MA in Cultural Astronomy and Astrology at Bath Spa University in 2006. Her consultation practice is at the heart of her working life as an astrologer.
Cat Cox - B. Sc (Hons), MA, D.F.Astrol.S.
President & Head Tutor (Classes & Distance Learning)
Cat began studying astrology over 25 years ago and was awarded the Faculty Diploma in 1996. She has studied horary astrology with John Frawley and was awarded the MA in Cultural Astronomy and Astrology from Bath Spa University in 2007. She has an interest in the philosophical perspectives which inform contemporary astrology. She is also interested in the experiential dimension of astrological practice and how we work practically with symbols and myth. She practices in London and enjoys running workshops and groups.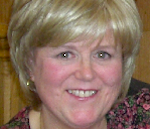 Penny de Abreu - D.F.Astrol.S.
Council Member & Faculty Tutor (Distance Learning)
Penny gained her Diploma and the Margaret Hone Award in 2001, having studied astrology for many years while working in the National Health Service. She runs a small practice in South London, is a Distance Learning Tutor and has taught at Summer School. She especially enjoys working with students from different countries and cultures.
Sue M. Farebrother - M.A., D.F.Astrol.S.
Faculty Tutor (Classes)
Sue graduated in Psychosynthesis pyschotherapy in 1987. She joined the Faculty as a tutor at the London Classes in 1999 and served as a Faculty Council Member for six years. She works with and teaches the symbolism and meaning of the Tarot as well as having a private astrological and counselling practice.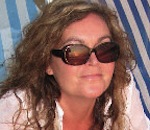 Kim Farley - D.F.Astrol.S.
Faculty Tutor (Classes)
Kim has a background in writing and cooking and began studying astrology seriously in the late 80's. She went on to teach classes first in Adult Ed and then for the Faculty at Foundation and Diploma level. Kim has a particular enthusiasm for introducing astrology to beginners. Alongside her consultation work, she teaches private students, lectures for the LSA and is also a trained Independent Funeral Celebrant.
Mark Fountain - D.F.Astrol.S.
Faculty Tutor (Distance Learning)
Mark Fountain combines a small astrological practice with the teaching of English as a Foreign Language which he has been doing since 1986. He became interested in astrology when he was 14 years old, embarking on a long journey which finally led to him gaining his Diploma in 1998. Originally from Gloucestershire, Mark now lives and works in the university city of Cambridge, where he relishes the chance to meet people from a wide range of cultural backgrounds on a daily basis. His other interests include History, Psychology, Art and Politics.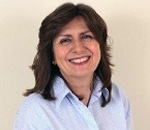 Stevi Gaydon - M.A., D.F.Astrol.S.
Vice President & Faculty Tutor (Classes & Distance Learning)
Stevi's working life has been focused on communications. After two years as a mathematics teacher she worked in sales in the IT industry and then for 20 years was a sales, negotiation and interpersonal skills trainer working with people in business. Stevi's interest in astrology developed from 2003 when she began studying with the Faculty.  She gained her Diploma in 2010 and has  been a Faculty tutor since 2011, she also runs an astrological practice. Stevi gained her MA in Cultural Astronomy and Astrology from the University of Wales, Trinity Saint David, in 2016.
Lindsay Gladstone - M.A., D.F.Astrol.S.
Council Member, Summer School Registrar & Faculty Tutor (Classes & Distance Learning)
Inspired by a heart felt connection to the starry heavens Lindsay's passion for astrology gained her the Faculty Diploma in 2012. Fascinated by the encapsulation of the divine encoded within the symbolism of astrology her particular interests focus on the creation myths, ancient monuments and sacred landscapes. Lindsay comes from a commercial background based in the bookselling and IT sectors. She has her practice in West Sussex and regularly runs astrology courses and lectures.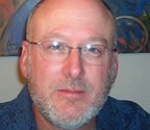 Martin Lipson - D.F.Astrol.S.
Faculty Tutor (Distance Learning)
Martin Lipson won the Thomas McArthur award in 1998 and the Margaret Hone award in 2003. He gained his Diploma in 2004. Martin maintains a private practice near Kingston Ontario Canada.
Deborah Morgan - D.F.Astrol.S., B.A. Hons. S.T.A. Cert.
Council Secretary, Finance Officer & Faculty Tutor (Distance Learning)
Deborah runs her own astrological practice based in the East Midlands and specialises in using astrology for personal development work, using experiential techniques with astrology to assist clients in moving forward towards their goals. She is keenly interested in the Western Mystery Tradition, medieval literature and mythologies and their links with astrology. Deborah is currently furthering her studies in horary and electional astrology.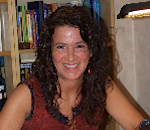 Glòria Roca Riera - D.F.Astrol.S.
Council Member, Head of Exams &  Faculty Tutor (Distance Learning)
Born in 1961, Gloria started to study astrology formally in 1991 with the Faculty. She has also studied esoteric astrology with Alan Oken and Hermetic Symbology at the Centre d'Estudis de Simbologia de Barcelona. She obtained the Faculty's Certificate in 1993 and its Diploma in 2002. Gloria works as a teacher, consultant astrologer and Faculty tutor since she obtained her Diploma. She combines this work with her astro-feng shui practice and research in her fields of interest: psychological astrology and local space techniques.
Rosemary Smith - D.F.Astrol.S
Faculty Tutor (Distance Learning)
Rosemary has had a passion for astrology since early childhood, and has worked as an astrologer since gaining her Diploma in 2012. Rosemary has an arts background, and the imaginative power of astrological symbolism appeals to her creative nature. She finds in astrology a language that can track the deep archetypal patterns that give context and meaning to our human experience. Rosemary's other interests include the reconstructed practices of the native spiritual traditions of the Norse and Germanic tribes, and the sacred sites of Glastonbury where she lives and works. She is currently studying for the MA in Myth, Cosmology and the Sacred at Canterbury Christ Church University.
Mónica Teixeira – D.F.Astrol.S., B.Sc.
Faculty Tutor (Distance Learning)
Monica lives in Portugal, and started to learn astrology in 1996 with Quiron – Centro Português de Astrologia. In 2007 she began her studies with the Faculty, obtaining the Faculty's Certificate in 2010 and its Diploma in 2015.
Monica worked in the healthcare IT industry for 20 years, first as a software engineer, and then as head of quality & human resources. Her experience in the quality management area taught her how important it is to offer properly planned astrological services that are continually reviewed and improved.
She sees astrology as the perfect tool for personal development and conscious management of our energy and time. She is interested in combining Astrology & Coaching.
Monica also has a Diploma from the Faculty of Sciences of the University of Lisbon (Informatics).
Dragana Van De Moortel - Ilic - D.F.Astrol.S.
Faculty Tutor (Distance Learning)
Dragana lives in Belgium, and has been working as a professional astrologer since 1990. She gives courses, workshops and lectures and works with clients in English, Dutch, and Serbian. Besides her astrological lectures, she also lectures on the beliefs of the old Slavs and the spirituality of Serbs. Dragana also has a Diploma from the Faculty of Natural Sciences and Mathematics (Chemistry).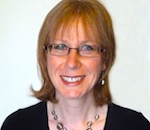 Carole Taylor - BA (Cantab), MA, D.F.Astrol.S.
Director of Studies, Council Member & Faculty Tutor (Classes & Distance Learning)
Carole has been a Faculty tutor and a professional astrologer since she gained her Diploma in 2000. She was organiser of the Faculty's London Classes and Summer School for 8 years before becoming Director of Studies and still retains the role of Summer School Programme Co-ordinator. She is responsible for the production of the Faculty's course material and for managing the ongoing development of the courses. She has an interest in complementary medicine and worked for 5 years as a professional reflexologist for the Complementary Health Trust in London. She holds the MA (with distinction) in Myth, Cosmology and the Sacred from Canterbury Christ Church University.